Noireaux Lab

cell-free synthetic biology and biophysics
---
---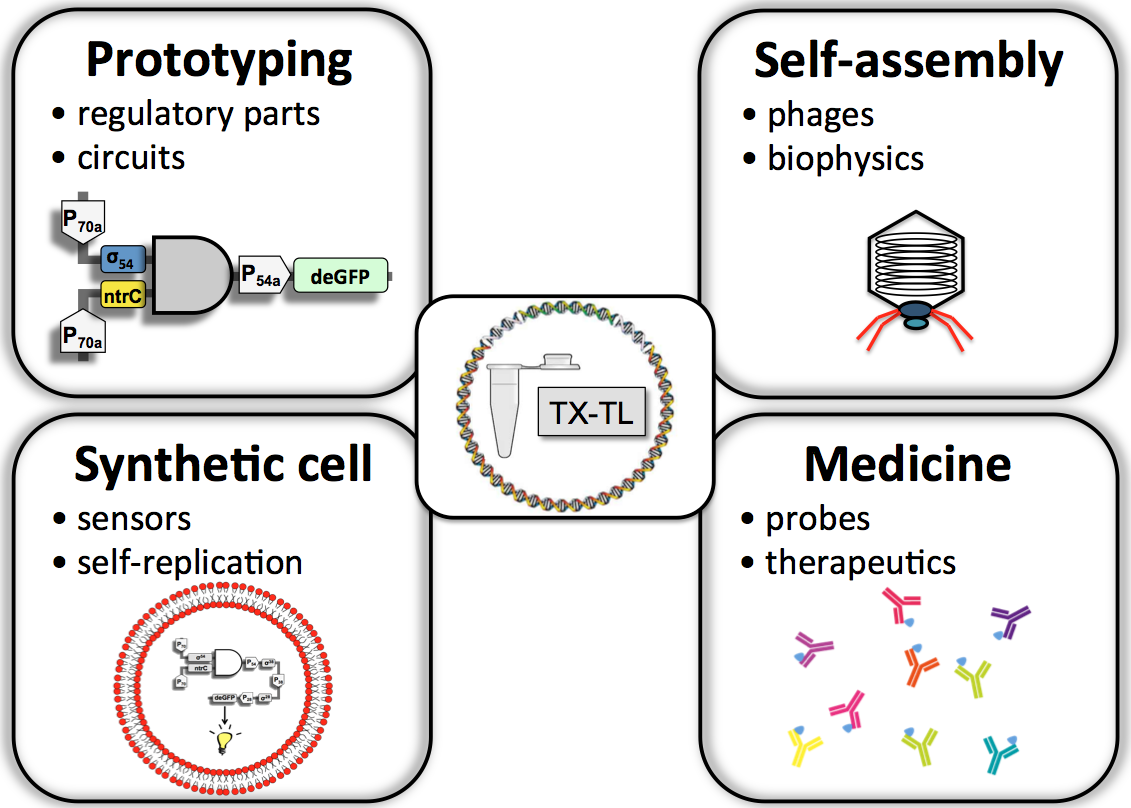 ---
News:

.
• The
cell-free TX-TL toolbox 2.0
is now publishded, see our publication page.
.
•
MTtxtl is commercially available.
This kit is a unique all E. coli cell-free expression system for protein synthetis, prototyping of regulatory elements and gene circuits, phage synthesis, minimal cell system, and more. The MYtxtl kit kit is based on the toolbox 2.0 article.
.
• Noireaux lab will be at the
qbio Winter Conference
(Hawaii, February 2017), at the
1st European Congress in Synthetic Biology
(Locarno, March 2017), at
PEGS
(Boston, May 2017).
.
• Ryan Marshall and Vincent Noireaux will be instructors for the
2017 CSHL course 'Synthetic Biology'
July 25 - August 6. The cell-free TX-TL toolbox 2.0 will be used in one of the course modules: circuits, CRISPR, phages in TX-TL and more in test tubes. The course webpage is
here.
.
---